I once said (forcefully, I might add), that I would never go for e-books, that I would only read books made out of real paper. I found myself eating those words when MrC got me a Kindle for Mother's Day two years ago. Honestly, I have never been happier. I have so many books stored in this single device! I no longer need to worry about pages getting ripped or folded in my bag. It's light, easy to carry, and ever so convenient. I am completely hooked. Oh how amazing it would have been if I had one of these back in the day when Sweet Valley was an obsession!
Yes, I have always loved reading, but for the most part, I'm a fiction reader. I am challenging myself to read classics and more non-fiction this year, and so I have been filling my virtual bookshelf with both. I also started on a Good Reads reading challenge, and I've committed to reading 24 books in 2014. To tell you the truth, I'm a little behind on my reading. January is ending, and I'm not done with my first book yet. But I know I can catch up. Taking it a step further, I joined a book club! A few friends started one and I thought it would be a good idea opt in. We'll be reading two books a month in the club, which is great coz that means I'll get to fulfill my Good Reads commitment too. I'm excited, and I'm especially looking forward to finding out what books the other girls are gonna recommend.
On my reading list for January, I have Wicked: The Life and Times of the Wicked Witch of the West, in preparation for my Wicked experience in February. I also started on The Happiness Project.
In February, we're reading The Cuckoo's Calling and Ilustrado, which I'm excited for because it was written by a Filipino author, who I had the pleasure of meeting at a book club event years ago.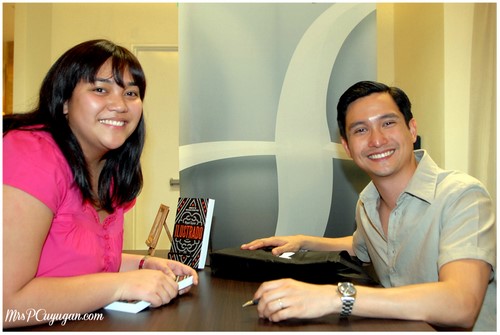 Are you guys readers? What's on your reading list this year? I'd love to know, and maybe I can read those books, too! 🙂