I remember setting up our baby registry for Little MrC a few years ago. I went through each and every item in my department store of choice, and hand picked everything I wanted for our special guy. I was really happy during our baby shower when I saw that we got almost everything on that list, plus a few handy items from the US that my grandparents-in-law sent over. As the months and years went by, I realized that while everything we got was useful, there were still a number of needs that weren't addressed, and that the solution to these issues and concerns weren't available in the market yet.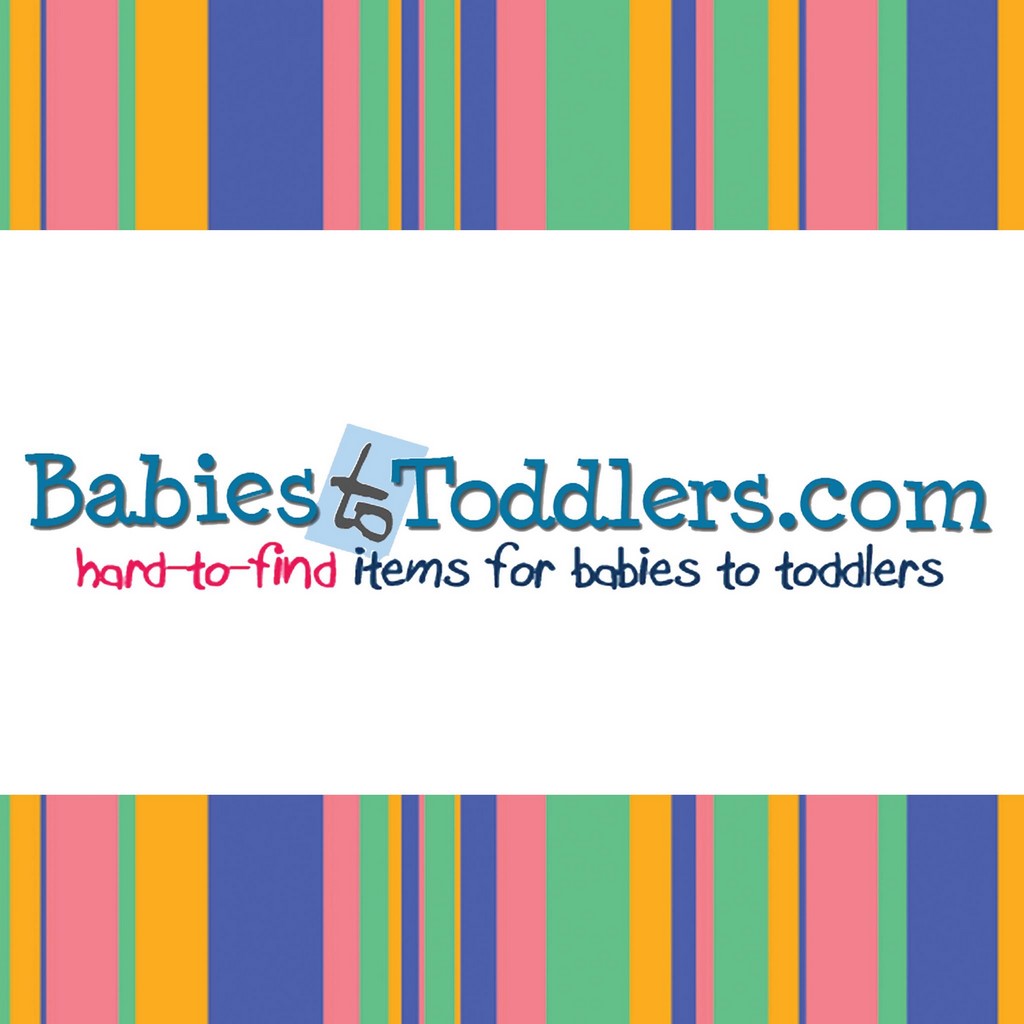 Then just recently, I stumbled upon Babies to Toddlers online, and I was pleasantly surprised to see all the amazing new stuff that are now available to parents here in the Philippines. Babies to Toddlers is an online retail shop that features hard-to-find items and products for infants through toddlers. The best part about this online store is that it is owned and run by a mother, Teresa Rufino who has two little boys, and and she picks out and uses the items herself. So you are sure that these hard to find items are of good quality and really work well. They have the mommy seal of approval, so to speak!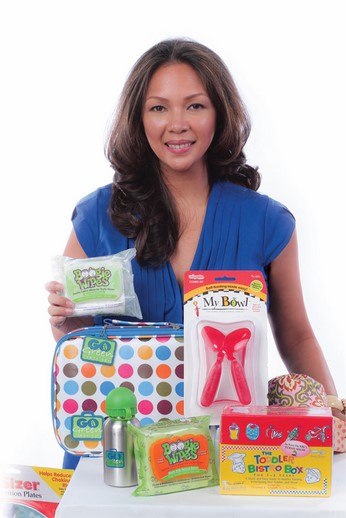 Now, I know that a lot of people are still afraid of online shopping because of all the scams and online theft that you read about everyday. With Babies to Toddlers, you need not worry because they've employed a safe and secure payment system in their site. But in case you really aren't comfortable with sharing your credit card information online, they also offer bank transfer options. Too busy to head to the bank, well guess what, they offer Cash on Delivery (C.O.D.) payment terms too. Teresa really has a mommy's convenience in mind, don't you think?
Here are a few of my favorite things from Babies to Toddlers that I wish we could have had at home years ago, and even today:
Medela Swing Electric Breastpump
We were never really successful in breastfeeding, but I wanted the little guy to get as much mommy milk as possible, so I pumped like crazy for a good five weeks. Unfortunately, the milk just ran dry after that, but during those five weeks, I was either permanently connected to a giant, noisy breast pump, or building my hand muscles with a manual pump which was really inconvenient to use. Both were bulky and hard to clean. So when I saw this compact Medela Swing Electric Breastpump on the Babies to Toddlers website, I immediately thought, where were you back when I needed you?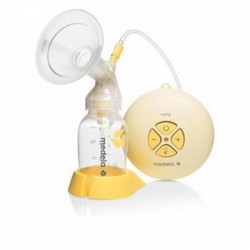 Zoli Buzz B Baby Nail Trimmer
One of the freakiest things I had to do as a first-time mom was cut my kiddo's nails. My mom walked me through it, and we had this kit that had a nail clipper and nail scissors. We survived without a single drop of blood spilling, but each and every time, I really got cramps in my arms and hands from trying to be as steady as possible. This nail trimmer that you can get from Babies to Toddlers actually files those little nails, making sure that there are no sharp edges, and that the whole process is safe and stress-free.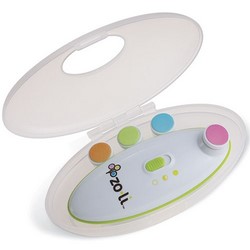 Aqueduck Children Faucet Extender
Here's another, how many mommies out there had to straddle your kids on your knees and practically squish them against the counter top just so they could reach the faucet to wash their hands? I did that. So when I first saw this amazing device called an Aqueduck, I just thought, A-ma-zing!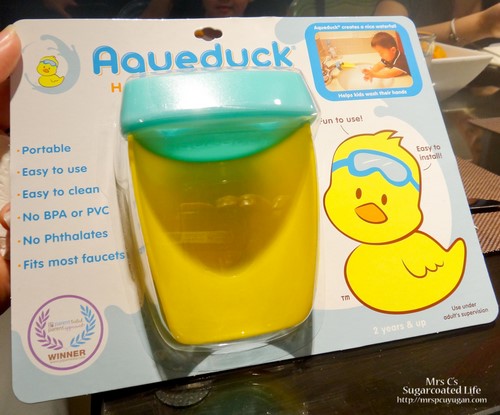 Now these next two things I want for myself – the Haarbib Over the Shoulder Mini Towel and these oversized Potty Covers. I have this really bad habit of leaving the house with wet hair, and the Haarbib towel is something I can put on in the car so that my clothes don't end up soaking wet. I also have a really weak bladder, and when it's time to pee, it's time to pee. I've even used the toilet at the toll booth on the Skyway. I hate having to deal with icky toilets, but unfortunately it's something I can't avoid. It's THAT bad. So these potty covers would be so convenient for me.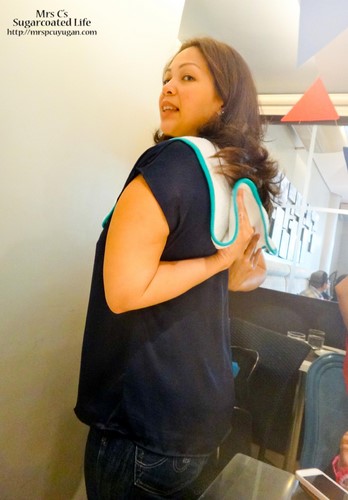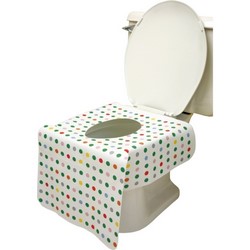 At first glance, I thought I wouldn't find anything useful for my 7-year old on the website, but I was wrong. Here are a few more nice things sold on BabiestoToddlers.com that can be used by bigger kids.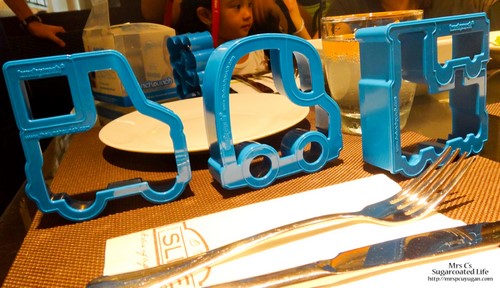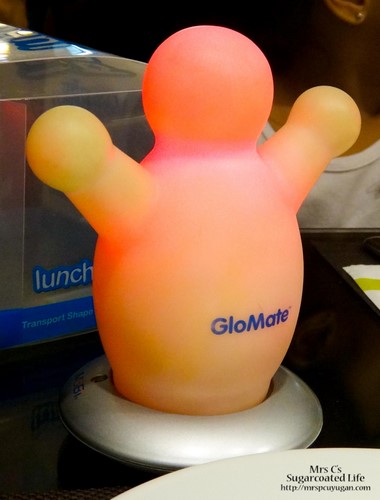 Are you guys getting excited about these amazing things? I hope so, because the lovely people at Babies to Toddlers want to give two lucky readers cool stuff from the store. One winner will receive an Aqueduck faucet extender, and a second winner will get a pack of Potty Covers. To join, simply follow the instruction in the Rafflecopter widget below.
This giveaway runs from April 15 to May 3, 2013, and is open to anyone with a Philippine address. Winners will be announced on my Facebook page. Good luck, everyone!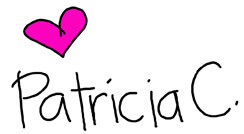 This giveaway is brought to you by Babies to Toddlers. Visit them online at BabiesToToddlers.com.