One fine Sunday in November, we decided to cross the Skyway for a visit to Powerplant Mall in Rockwell. We were actually there for the Global Pinoy Bazaar, since I scored free entry passes for participating in one of Yabang Pinoy's Twitter/Facebook Games. We went early and did the bazaar thing first. It was already lunch by the time we were done shopping and browsing.
I got to choose the restaurant this time, and I picked Cucina Victoria. I have great memories of fun times with my family at the Cucina Victoria branch in Festival Mall in the 90's. I can't even remember when was the last time I ate at that restaurant. Come to think of it, this may have been my first time at the Rockwell branch. So I pretty much had high expectations of the restaurant and food.
As expected, the little guy ordered Spaghetti Carbonara. I had Clam Chowder in a bread bowl, while Mr C ordered Tortilla Panini. It was so hot outside that we just wanted to have water to drink, but of course the little guy picked a milk shake as his drink. There are only two words to describe our food – pale and bland.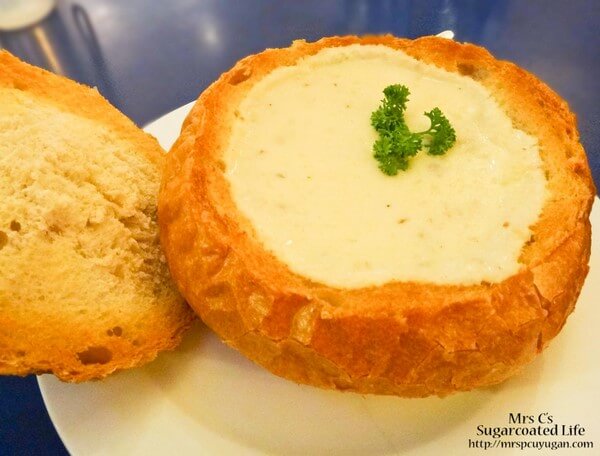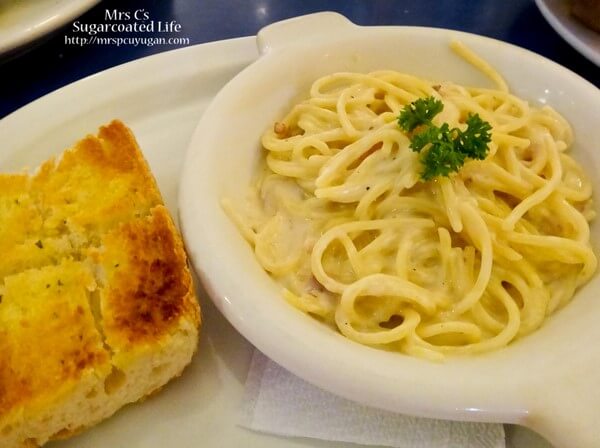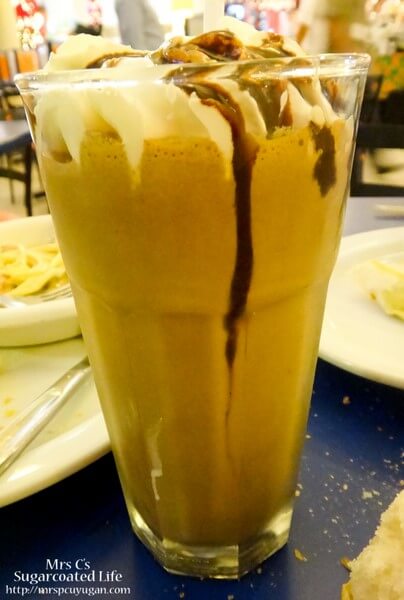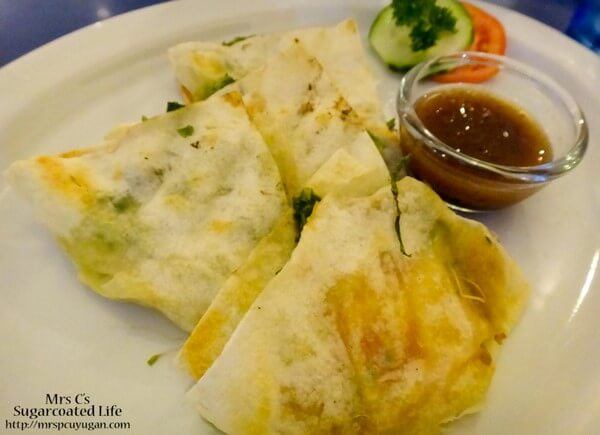 We pretty much had to add pepper to everything except for the shake. To say that I found our meal disappointing is a total understatement. I took a quick look around the place too, and noticed that it wasn't as maintained as the other restaurants in the area were. There were also fewer diners at Cucina Victoria than the other establishments. Not a good sign, in my honest opinion. So unfortunately, I won't be returning to Cucina Victoria anytime soon. It's a good thing this wasn't the primary reason why we went to Rockwell because, quite frankly, it wouldn't have been worth the effort.
We took a walk around the mall after our disappointing lunch, and saw the pretty Christmas decorations all over the mall. I thought the decor they installed were very pretty and classy. We liked them so much that we took photos with the decor, which is something we don't usually do, unless it's something funny or extremely unusual. Our mini photo shoot really brightened our spirits.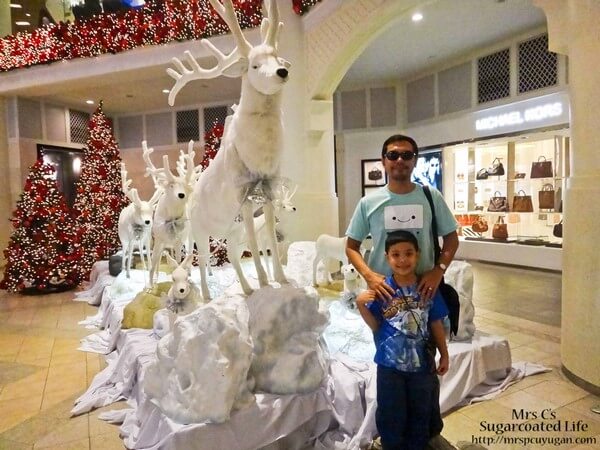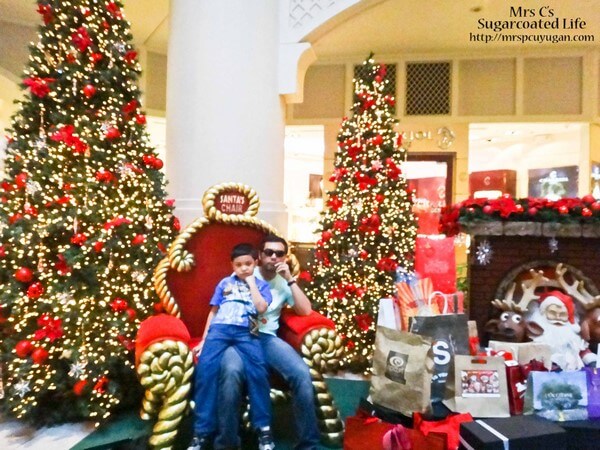 We headed back south early to avoid traffic. Since we weren't satisfied by our lunch, we ended up visiting Le Petit Cheri, a new establishment that just opened in the Molito Lifestyle Complex. That place is just lovely, and everything there was great, especially after our dull, tasteless Cucina Victoria experience. Blogging about that soon!
Are there restaurants you loved as kids that you miss going to? Are they still around? If they are, is the food the same? I'd love to hear from you!
Cucina Victoria
Level P1, Power Plant Mall
Rockwell Drive, Makati
+632 898-1098
Cucina Victoria Website
Cucina Victoria Facebook Page
Much love and happiness,