So, my sister-in-law is getting married next year, which means our family is getting bigger again. Yay! We got to spend time with her future in-laws while they were in Manila, and they are just the sweetest people ever. They are a group that likes to eat and hang out too, so the two families really just mesh well together. Plus, they've got a little boy on their side, so my little kiddo gets to be kuya (big brother) whenever we're together. Fun!
We got together for lunch one quiet Sunday afternoon on their side of the city. We only get to go to the Cainta/Marikina area when we visit Mr C's sister, so going there is always a welcome change of scenery for us despite the traffic. That day, we ended up at Don Henrico's in the the Brick Road complex of Sta Lucia East Grand Mall.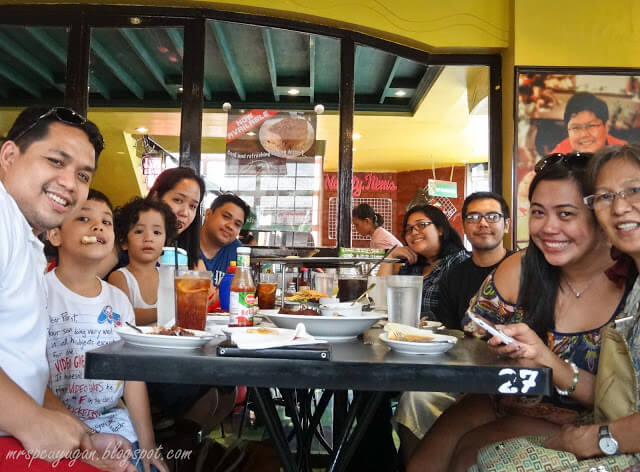 Presenting our super extended family!
Don Henrico's is an Italian restaurant that originated in Baguio City. If I'm not mistaken, my first Don Hen experience was actually in the Baguio branch, along Session Road. Then a few years ago, they opened up a restaurant in Festival Supermall, so it became really accessible to us Alabang people. The thing about Don Hen, everything is super tasty and servings are really huge. That's why it's a great place to come together to celebrate. The restaurant at Brick Road is really big, ideal for parties but too noisy for meetings.
I love how the food at Don Henrico's is so colorful and attractive. Everything smells great too! Just try and imagine how each dish smells while you look at the photos.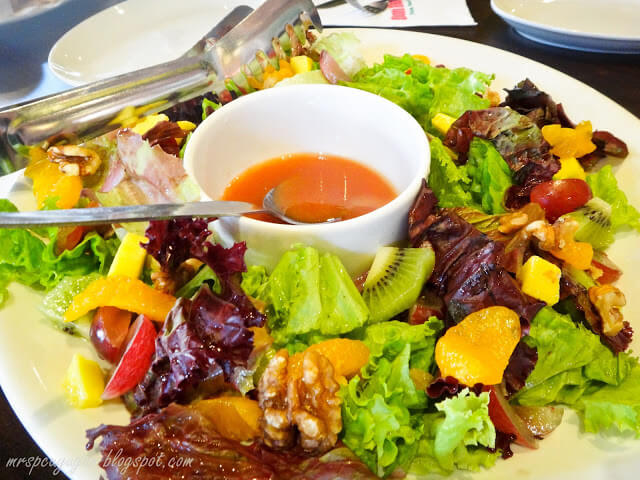 Summer Salad (Share: Php245.00, Family:Php470.00)
Combination of three types of crisp lettuce with mango slices, grapes, kiwi, mandarin oranges and walnuts, served with a strawberry vinaigrette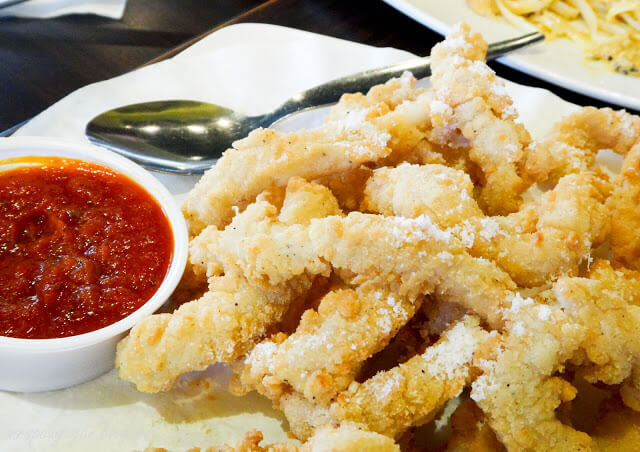 Calamari Fritti (Php180.00)
Battered and fried calamari served with a marinara sauce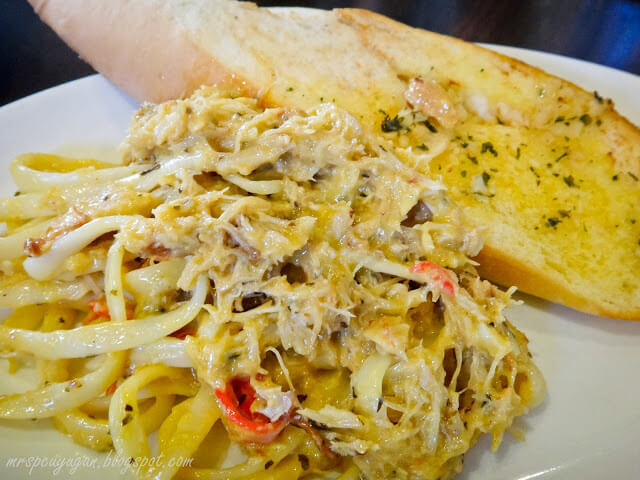 Crab Fettuccini (Share: Php290.00, Family: Php540.00)
Flaked crab meat in crab fat sauce over fettuccini noodles, topped with crabstick and basil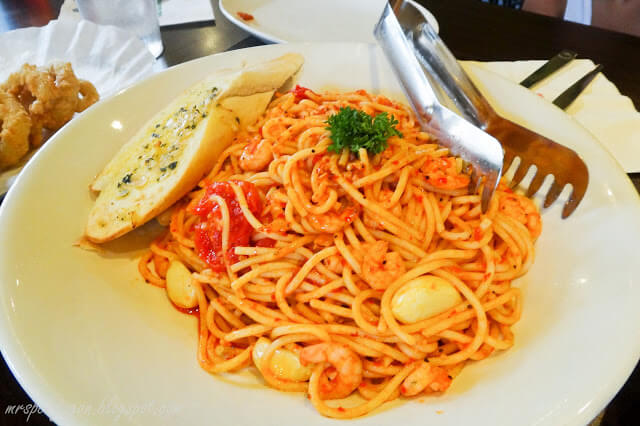 Chili Garlic Shrimp in Olive Oil (Share: Php270.00, Family: Php490.00)
Spicy spaghetti with shrimps and tomatoes cooked in chili-garlic olive oil sauce and topped with parmesan cheese
We got this for free because we paid using a Citibank credit card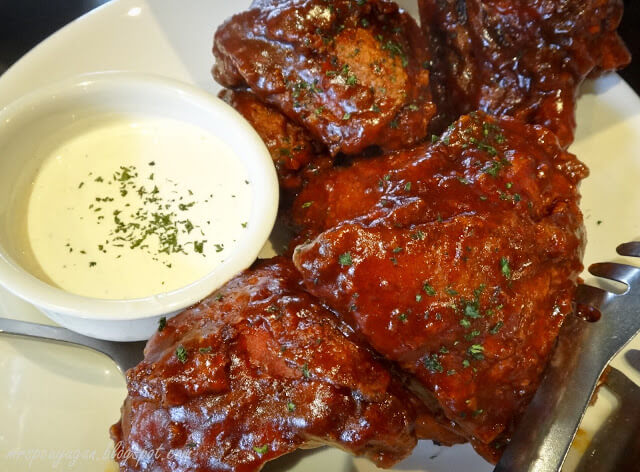 Don Henrico's Buffalo Wings (3pcs: Php380.00, 5pcs: Php570.00, 7pcs: Php730.00)
New York style chicken wings coated with a tangy BBQ sauce and served with a creamy ranch dipping sauce
They were all out of wings when we ate there, so they served us thighs instead. Huge!
Chicken Al Pesto (Share: Php260.00, Family: Php480.00)
Penne pasta with button mushrooms, tomatoes and garlic tossed in a creamy pesto sauce and topped with deep-fried chicken breast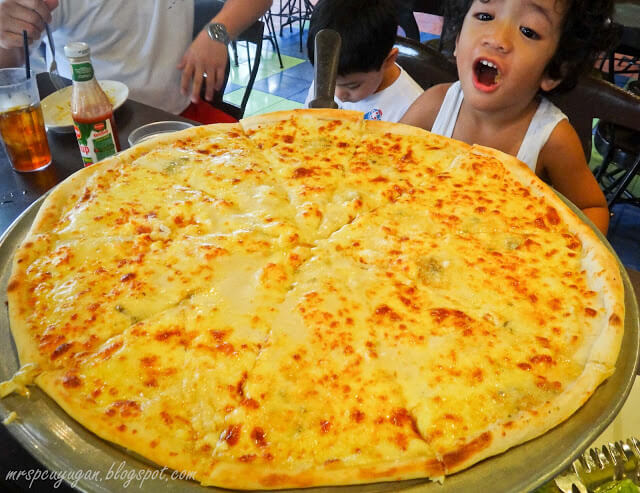 Four Cheese Pizza (10″: Php270.00, 14″: Php510.00, 18″: Php750.00)
Mozzarella, gorgonzola, cheddar and parmesan cheese over bechamel sauce
Little curly-haired CJ was really impressed by the size of the pizza. It was great seeing him enjoying himself while eating and playing with our little guy.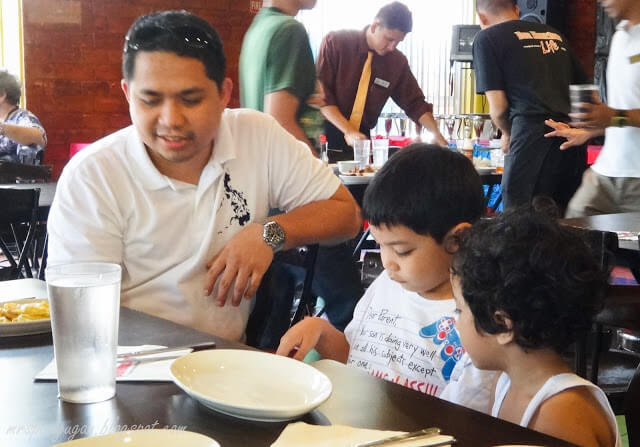 Our groom Cy practice-parenting with his two nephews
Bride-to-be Ate B and Lola Yaya
Shameless plug: My brother, the future dentist Boyong, made Lola Yaya's teeth. Need a dentist? Message me!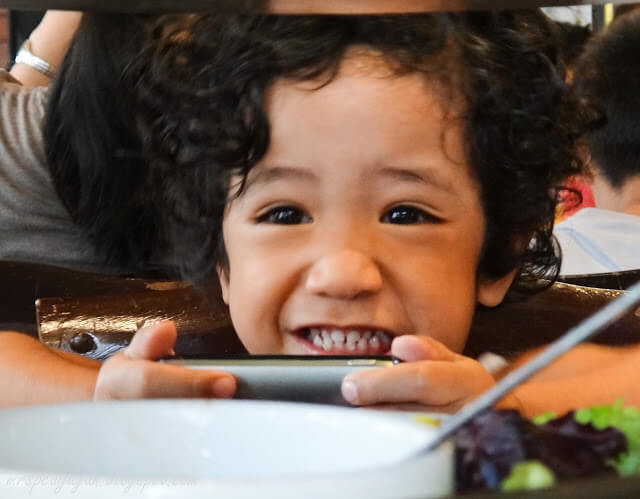 Happy Boy CJ!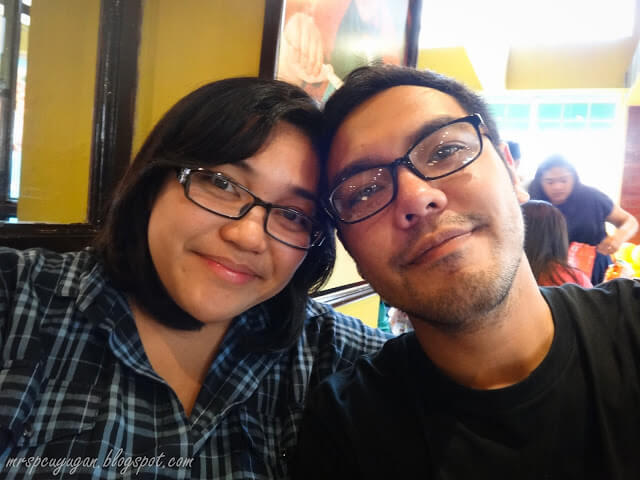 Mr & Mrs C
After lunch, we stopped for coffee in Figaro, then went to Ate B's house and made like kids playing X-Box. Weekends with family are always the best!
What do you guys like to do on weekends as a family?
DON HENRICO'S
The Brick Road, Sta. Lucia East Grand Mall
Cainta, Rizal
PHONE +632 6815242 / +632 6827095
www.donhenricos.net
#/DonHenricos
Much love and happiness,