Over lunch on a Thursday afternoon…
TLC: Mommy, since there's no school tomorrow, it's like this is a long weekend right?
ME: Yup.
TLC: Ok. Because I'm thinking maybe I can play video games.
ME: Ok, sure.
TLC: Yay! I wanna hug you! But not because of the video games ok? Because I love you.
LOL. If you say so little boy. And I love you too, even though I know you really want to hug mommy because I said yes to video games.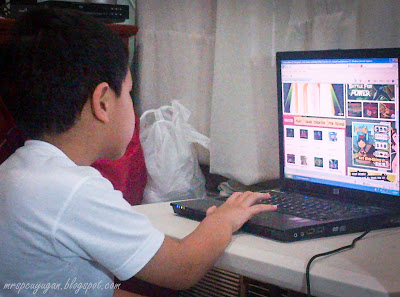 Much love and happiness